Ship Repair in Chittagong
Naxos Marine Service provides all kinds of ship repairing services. We are one of the leading and trusted Ship Repair and Marine Engineering at chittagong and mongla port. We aim to provide quality repair, research, consultancy, and information to our client in the marine sector by offering reliable, prompt and cost effective services.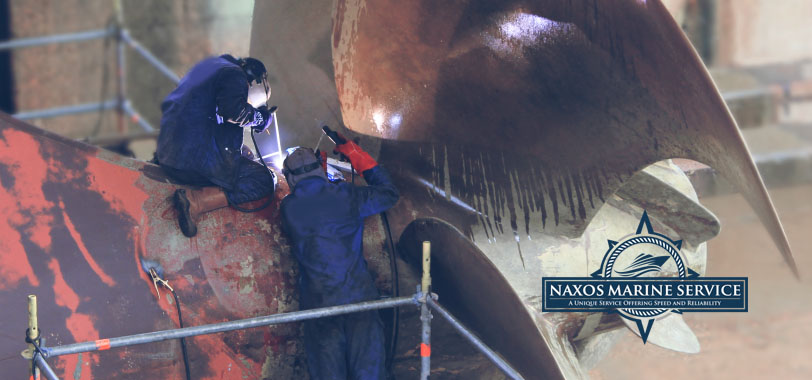 Major Ship Repair and Marine Engineering carried out by us are:
• Diesel engine overhaul and repairs in accordance with regulatory rules and manufacturers recommendations.
• Hydraulic Repairs – Winches, Windlass, Cranes and all other Equipments.
• Renewal of steel plates, S.W pipes, hydraulic pipes, steam pipes etc.
• Main engine and Auxiliary engine overhaul, repairs and reconditioning of engine parts.
•Overhaul and repairs: compressors, purifiers, all types of pumps, turbochargers.
• Boilers: Overhaul and repairs for survey.
• Tank cleaning operations (Bunker and Cargo Tanks/Holds)
• Electrical repairs of all types including rewinding of motors and alternators.
• Testing, examination and Certification of Lifting Appliances and Loose gears including chains, shackles, hooks, wire slings etc
• Liferaft Annual servicing
• LSA & FFA Annual Inspections and Certification
• Repairing and fitting of all type of Pumps and Repairing and fitting of all type of Pumps and Valves
• Carpentry works
Naxos Marine is also Supplier of Engine Systems and Spares / Auxiliary Engines / Auxiliary Engine Spares, Engine Systems and Spares / Auxiliary Engines / Complete Auxiliary Engine Systems 
Experienced Work Force
Fast and Reliable Service
Customer Oriented Mentality
Permanent Subcontractors Providing Quality
Good Planning and No Overbooking
Priority to Safety
HULL REPAIRS:
We renew steel, practically anywhere on the ship Hatch coamings- Main deck- Topside tanks- DB tanks – Shell Plating Pontoons. We carry out repairs using tested plates, underclass approval, using qualified welders, approved electrodes, and good equipment. Voyage steel repairs are also done.
CLEANING & PAINTING: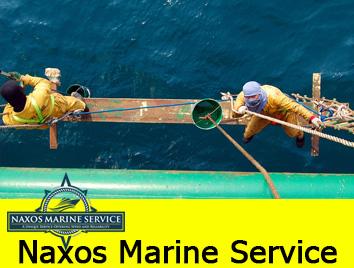 We are fully equipped to carry out cleaning and painting of tanks and hull.
PIPELINE RENEWAL:


We renew all kinds of pipelines on board like ballast water lines, steam lines, fuel, and freshwater lines, hydraulic lines, etc. We are fully equipped with a variety of pipe working tools and trained workers experienced in pipeline repairs.
HYDRAULIC REPAIRS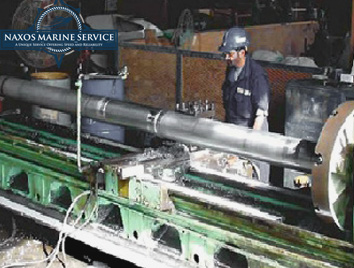 Hydraulic pumps

Hydraulic motors

Cylinders and Pistons

Control blocks

Hydraulic pipelines
ACCOMMODATION REPAIRS: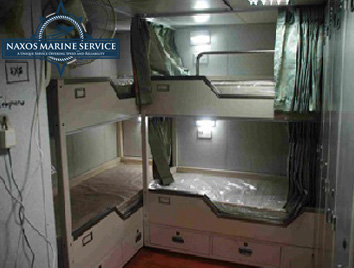 Air conditioning

Insulation

Plumbing

Wiring

Flooring & Carpentry
ELECTRICAL & AUTOMATION: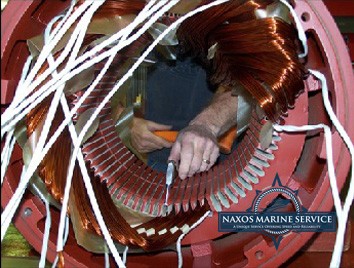 Our trained technicians can carry out
Motor rewinding

Cabling and rewiring

New equipment installation

Trouble shooting controls

Flooring & Carpentry
RUDDER REPAIRS:
Lowering of rudders

Checking and adjusting jumping clearance

Alignment with steering system

All other related jobs to rudders
PROPELLER REPAIRS:
Removal of Propellers

Repairing damages if any

Alignments

All other related jobs
SHAFT REPAIRS: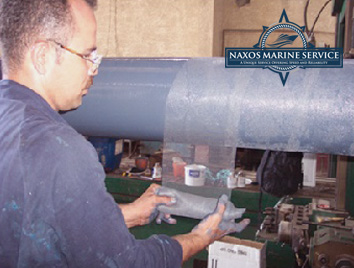 Shaft Withdrawal

Trueness checking

Alignments

Repairs and replacement if required