STOCKIST OF SHIP SPARE PARTS

&

EQUIPMENT
(For Main & Auxiliary Engines, Air Compressor, Purifiers, Pumps, Turbochargers, Hydraulic Pumps & Motors, Screw Air Compressors & Dryer Units, Air Conditioning Compressors & Miscellaneous)
We are pleased to introduce our spare parts division, one of the main revenue-generating division of our group to you. Naxos Marine offers various original spare parts, as well as OEM spare parts from well-known brands such as MAN B&W, Sulzer, Daihatsu, Yanmar, Mistsubishi, Akasaka, Hanshin, Mak, Cummins, Rexroth, Alfalaval, Westfalia, and others. We have the widest range of marine pumps and compressor spares. We understand the importance of quick response and accuracy, and our technical team is on call 24/7 to address your enquiries.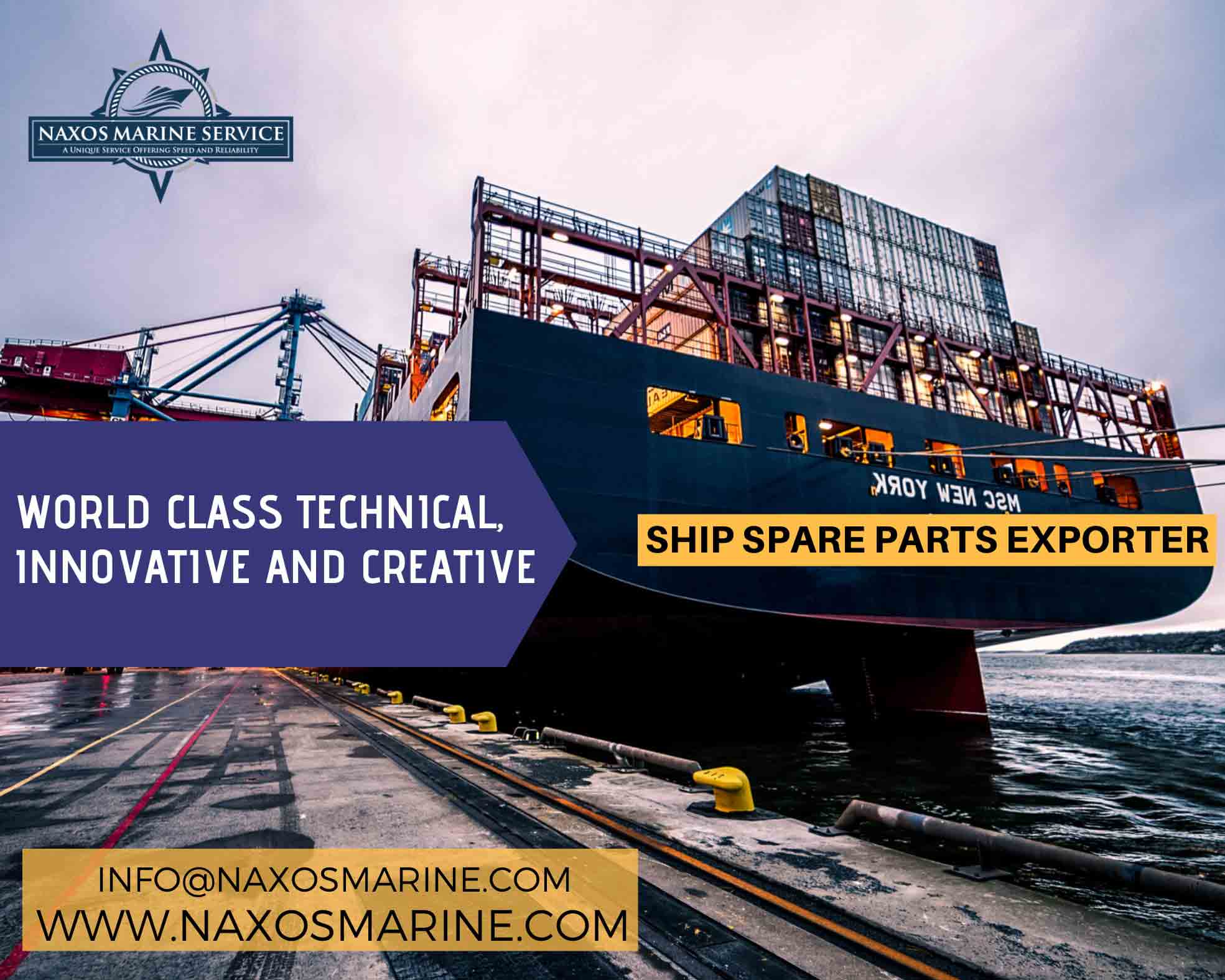 Supplier and Exporter all types of Used and Recondition Marine Ship Machinery, Navigation, Automation, Hydraulic
&

Electronics Equipment.
We offer Ship Spare Parts for most makes and types of Main Propulsion Engines, Auxiliary Engines and Auxiliary equipment such as pumps, compressors,turbochargers, and purifiers down through the entire spectrum of maritime on-board spare part requirements, at the most competitive prices and with the shortest available waiting times.
2 Stroke Engine Spare Parts:
Extremely huge stock for main components of engines, 2-Stroke and 4-Stroke, Slow speed and Medium-speed engines, more than 2000 important heavy parts of various makes and models in ready stock.
Our stock for main components:
Liner, Anti Polishing Ring

Cylinder Cover, Valve Housing, Valve Spindle, Seat

Piston Crown, Piston Skirt, Piston Rod, Piston Ring

Fuel Injector, Fuel Pump, Nozzle, Plunger

Cam, Cam Follower Assembly

Main Bearing, Crank Pin Bearing, Crosshead Bearing

Crosshead Pin, Connecting Rod.
MAN-B&W, Sulzer, Mitsubishi all parts available to us.
We can offer New, Reusable, or Used Ship Engine Parts